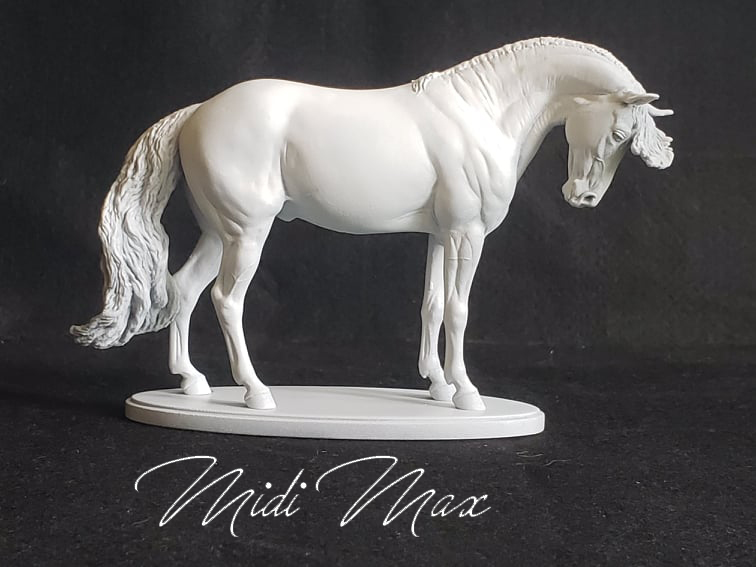 The 3.5inch tall resin version of my traditional 2015 sculpture "Maxixe de Barrios".  Comes with easily detached magnetized base!
Midi Maxi the curio sized resin will be available for open edition STARTING on October 1st only as a 1 month edition.  However this FIRST OFFERING is July 9th at 9pm: Only 30 preorder slots will be offered giving those buyers the chance to have copies months in advance!
Preorders SOLD OUT
Reservations only $1
Special Breyerfest rate for these reservations of $135 ppd in the US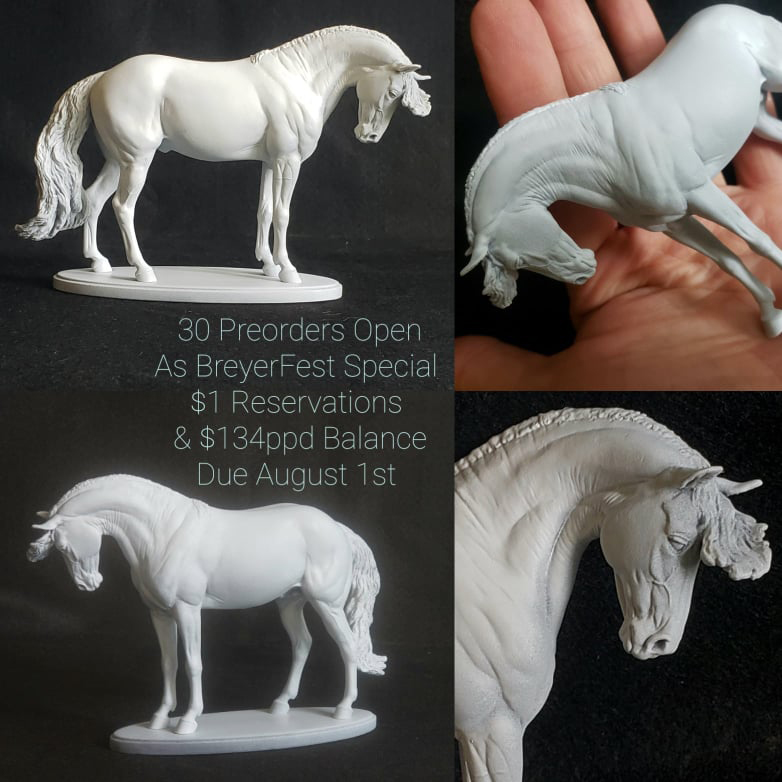 Balance of $134 will be invoiced AUGUST 1st ! – to be paid in full upon receipt (preorders fund the edition so your honoring this commitment by being part of this groups offering – again there will be an open edition all of October)   Regular edition price in October anticipated to be $150ppd in the US barring unforeseen casting cost increases.
Buyers will also be sent exclusive sneak peek full gallery details in images and video links with their invoices and throughout August!
Castings expected to start shipping later in August.
Questions?  Email morgen@one-horse.net but answers may take  me longer to provide as I'm doing a Facebook live stream this evening.  Don't miss it to see the sculpture in hand!