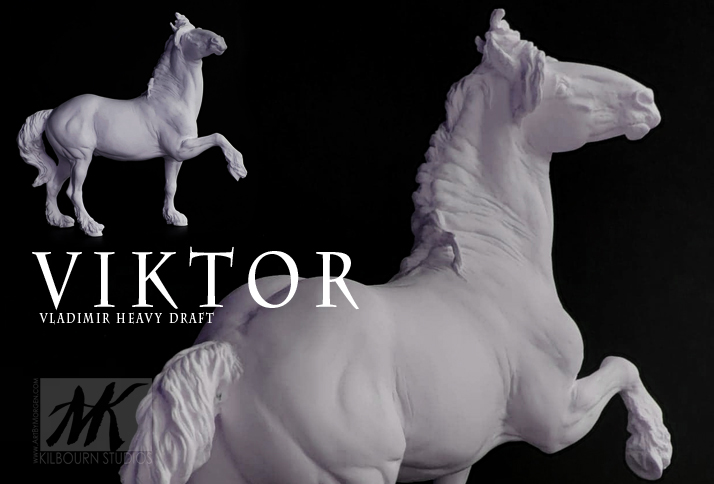 Representing the Vladimir Heavy Draft from Russia, VIKTOR depicts the breed's athletic agility, showing off his playful side for all to see that he is truly the defiant  victor!
---
VIKTOR is being cast as a 1:9 scale (traditional scale) hollow cast resin and he's LIMITED TIME EDITION  – $425 plus shipping*


For those wishing to make time payments, you may place a deposit on him below and Morgen will be in contact with you to arrange automatic or self paced time payment options.  Email morgen@one-horse.net to arrange payment type (automatic or self paced).
---
*Shipping is extra, select option below;
Shipping in the US,  $25 (click to add to order)