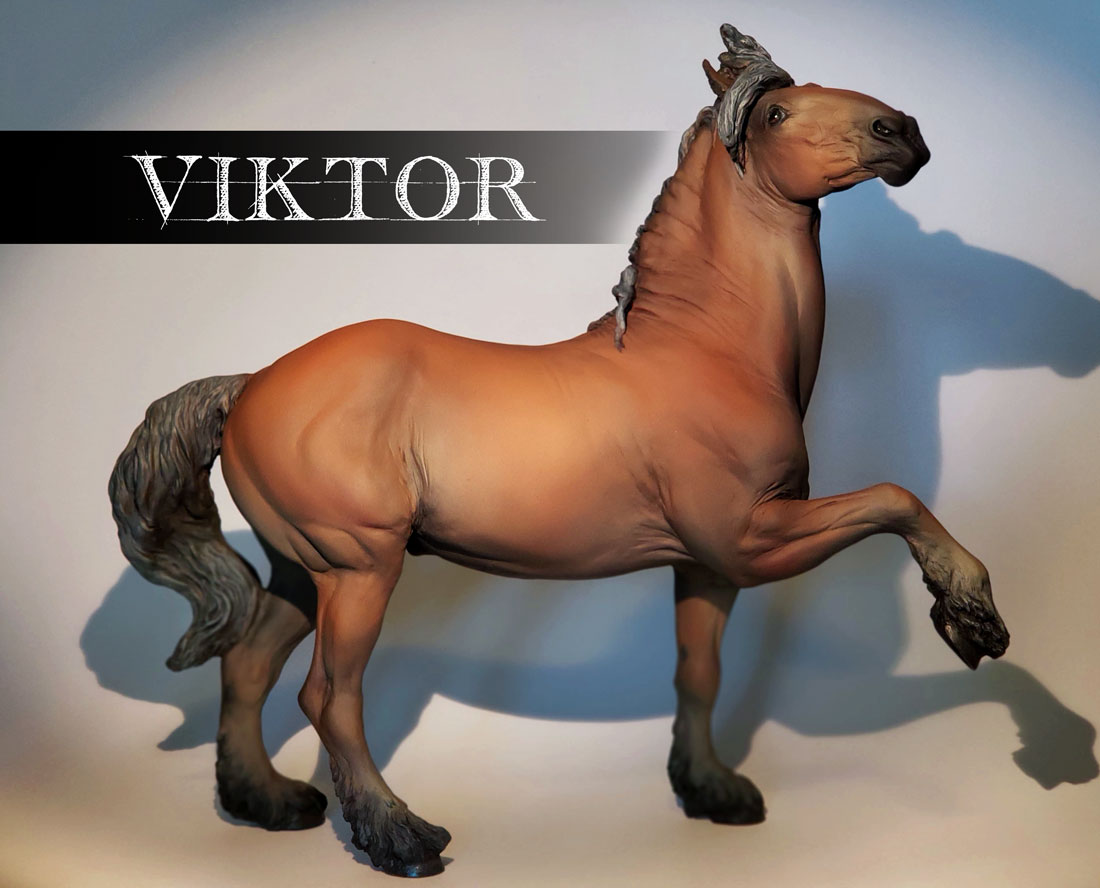 Representing the Vladimir Heavy Draft from Russia, VIKTOR depicts the breed's athletic agility, showing off his playful side for all to see that he is truly the defiant  victor!
---
VIKTOR is being cast as a 1:9 scale (traditional scale) hollow cast resin and he's LIMITED TIME EDITION  – $295 plus shipping*


For those wishing to make time payments, you may place a deposit on him here and Lisa Garcia ( morgensminion@kilbournstudios.com ) will be in contact with you to arrange automatic or self paced time payment options.
---
*Shipping will be extra and will be charged when castings are ready. Orders will begin shipping mid September
Shipping will be billed when ready to ship
---
Click "Full Resolution" link to enlarge even more… Better photos coming in August when I have the first castings back, & while it's a quick and flat paint job,  please be sure to stop by and see him in all his chunky defiant glory at the Artisan's Gallery (Clarion ballroom) evenings at Breyerfest!
Please address all questions an inquiries until August to Lisa Garcia ( morgensminion@kilbournstudios.com ) as well. Morgen will be unable to answer  emails and messages for much of the month of July.