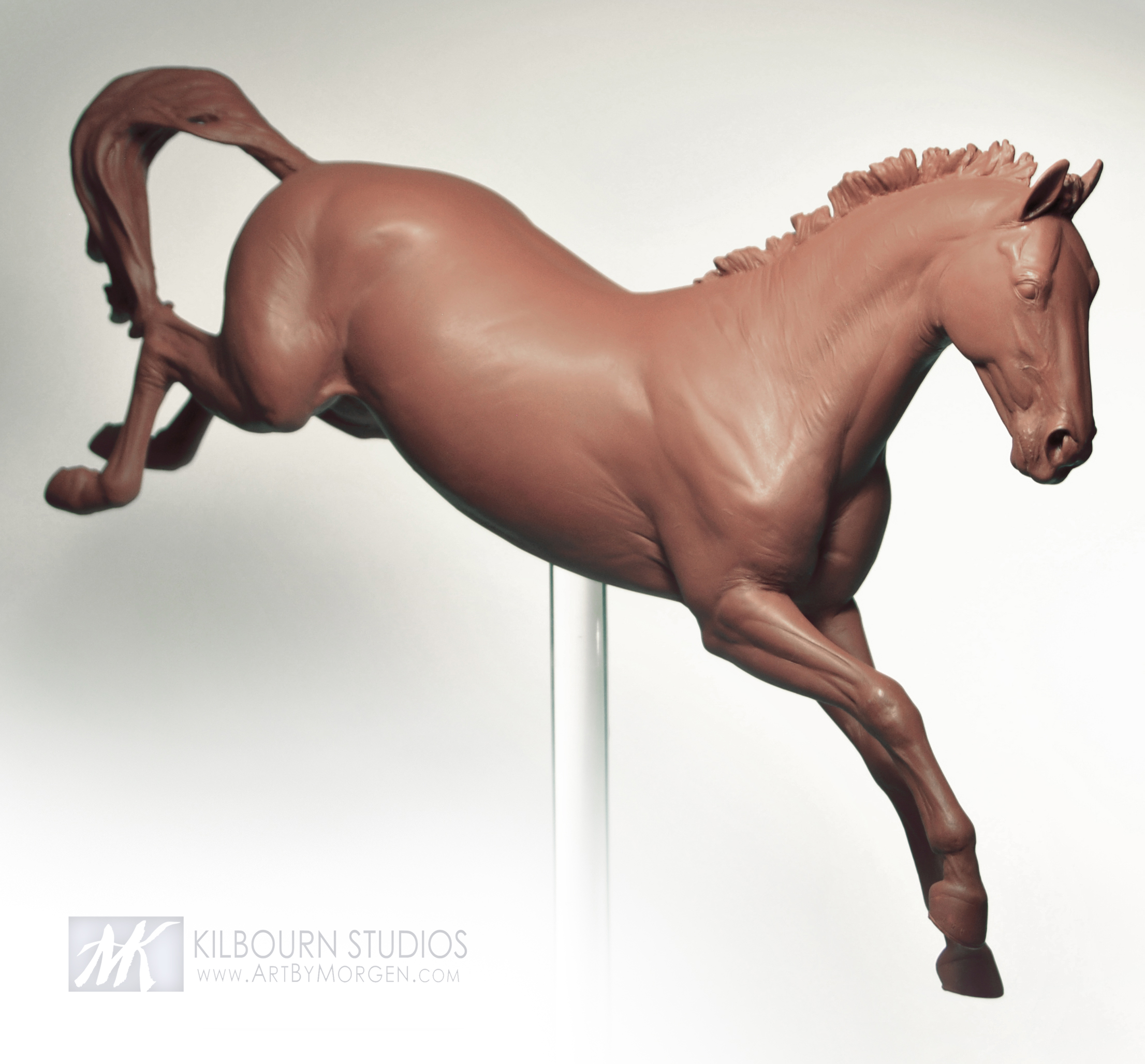 LIMITED TIME OFFER ON PREORDER DISCOUNT:  $50 off first 20!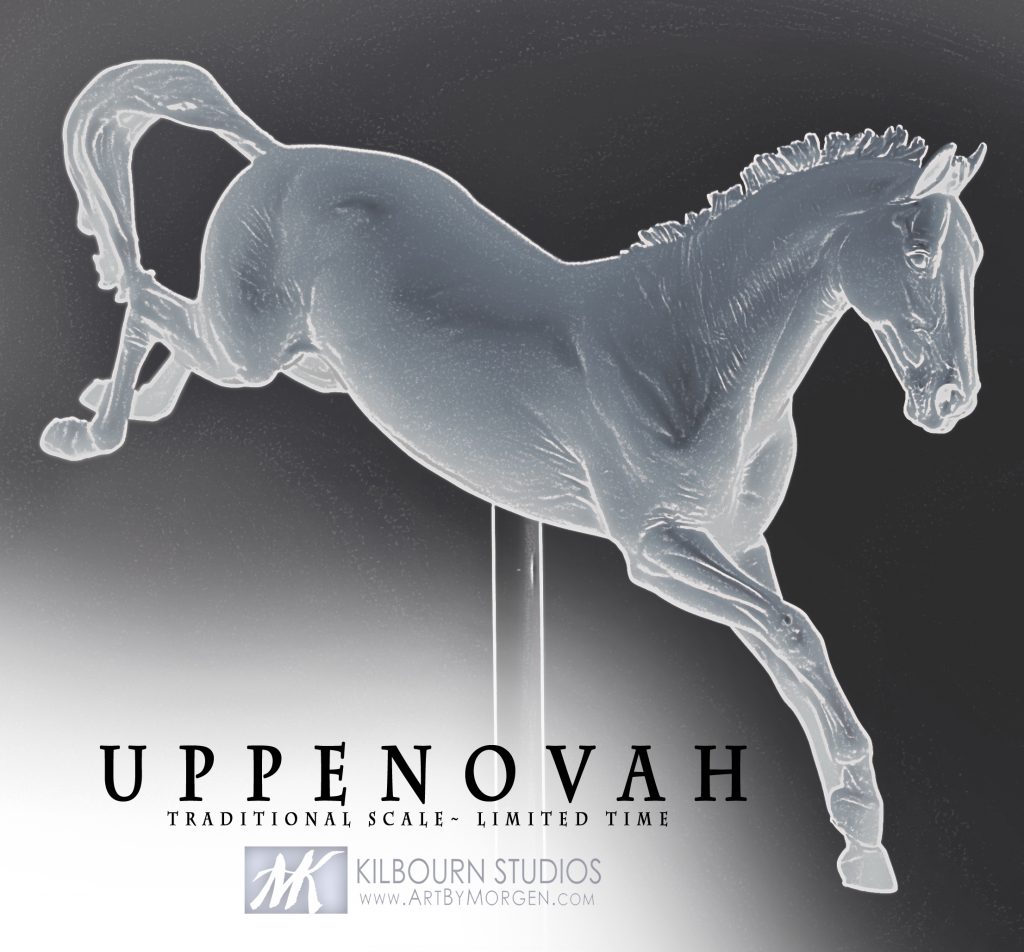 Introducing "Uppenovah", the loose mane version of my landing jumper. More details shared to my yahoogroup and mailing list (same information to both). You can see the old message on my yahoogroup  (many questions answered in the June 16th email) or you can sign up below for the mail chimp opt in/out mailing list at the bottom of this page for news likely to come out around June 21st.
Limited Edition Only Offered Until October!  Both the braided and loose mane versions of this landing jumper will be available only until October 30th.  One mane type will be only offered as 1 mold depending on sales.  Be sure to specify which version you wish to purchase!  Braided mane and tail to be shared around July 10th-12th.

SOLD OUT FIRST 20 LOOSE MANE 
1st 20 LOOSE MANE PAID IN FULL WERE DISCOUNTED $50  (limited to 20 sold at this price only and then will be offered after Breyerfest/ July 17th).  After July 17th buyers (past and current) of Tetradrachm will get a $30 off discount* if they purchase either Uppenovah or his braided brother for every Tetradrachm purchased!  * (discounts and coupons can't be combined)
PAY IN FULL $285 ppd in US Option will remain to select braided mane after July 10th when completed -> NOTE all paid in full will not ship until 3rd or 4th week of July, braids to take an additional 2-3 weeks.  ALL orders will ship (when ready) in order they were paid for by date.


International shipping is extra – see below
FIRST 20 BRAIDED
NOTE ->  1st 20 BRAIDED NOT OFFERED YET AS PAID IN FULL UNTIL I HAVE COMPLETED HIM IN A FEW WEEKS (by July 10th hopefully)
---
Start Deposited Time Payments  (no discounts on time payments)  International shipping is extra – see below  BE SURE TO SPECIFY BRAIDS OR LOOSE MANE (until braided comes out you can also of course say "undecided") 

6 month – $47.50 / mo (read paypal terms & details here) 
12 months – $23.75 / mo (read paypal terms & details here)
Self Paced – $75 deposit
---
Add International Shipping (all types of payments)  These are actually a little low compared to actual, even factoring out the US shipping prices deducted from them, and are subject to increase in the coming months.

Add $25 for shipping up to 2 castings to Canada

Add $45 for shipping up to 2 castings to  AUSTRALIA and NEW ZEALAND

Add $40 for shipping up to 2 to GERMANY, the UK and all other countries
---
Click here to see full gallery or click individual photos below to see super sized enlargements and lots of tiny details! 🙂  To view extra large click "Full Resolution" link at top after selecting thumbnail below