Gallery of Finished Resins
Below are resin castings of my sculptures that have been painted by me in mixed media (primarily oils). To view galleries of my resin sculptures painted by other artists please join my yahoogroup sales mailing list and see the various resin editions albums' in the photo section. Artists are welcome to add their latest works to those albums at any time, uploading directions are on the main page (moderated so they will not appear immediately). Photographer and artist's permission is required.
Finished Resins Sculpted by Morgen
Many of the galleries below are offered in both high resolution (flash) format or low resolution (html frames format) for your viewing convenience. Below each photo you can find these "high res" or "low res" links to the photos. Works below have been split up by works sculpted by Morgen (top) and works sculpted by other artists that were painted by Morgen. No future anticipated sales of painted resins planned at this time I am planning to focus primarily on the sculpting and leave the finishing work to the many many wonderfully skilled painters that are out there (under the "Find a Painter" page – button up to the left – you'll find over 20 terrific painters to chose from!). There are a few half finished horses here I may complete at some point but my primary objective is to wrap up remaining commissions and focus solely on the sculpting.

Hazel Artist's Proof #1: view gallery

» view gallery
"bitty bosco " Artist's Proof #1 (2009)

(above) "Deputed Duke" donation to NAN 2005 auction: gallery

(above) "El Embosco" resins painted by Morgen: gallery

(above) "El Embosco" artist's proof missing from above gallery: view his gallery

(above) "Flitwick" resins painted by Morgen: gallery (missing one AP right now, the little fellow above, his gallery is here)

(above) "Flitwick" AP#5 painted by Morgen missing from the main gallery view his gallery

(above) "Flitwick" AP#6 painted by Morgen missing from the main gallery view his gallery

(above) "dinky duke" resins painted by Morgen: gallery

(above)Traditional scale "Deputed Duke" resins painted by Morgen: view gallery

Missing from the former Deputed Duke gallery is AP #4, his gallery is here

Hazel Artist's Proof #2
Resins Sculpted by Other Sculptors & Painted by Morgen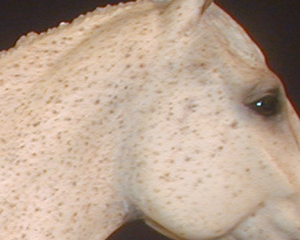 » view gallery
Bridgette Eberl "Akelei" resin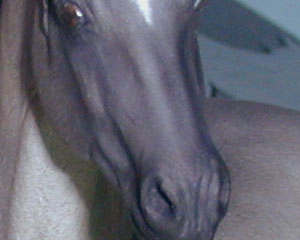 »
view gallery
Sarah Rose "Mindy" resin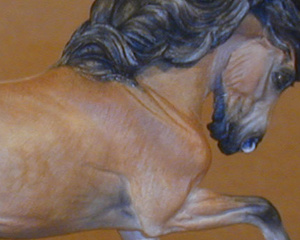 »
view gallery

Sarah Minkiewicz-Breunig "Spinnaker" resin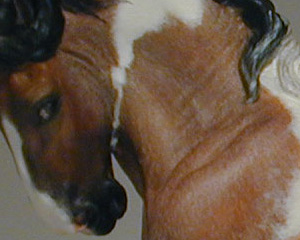 » view gallery

"Taboo" resin by Sarah Minkiewicz-Breunig (2006)
» view gallery
"Feral Mare Medallion" resin by Sarah Minkiewicz-Breunig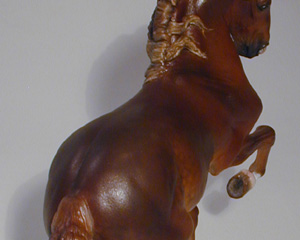 » view gallery
"Lirico" resin by Sarah Minkiewicz-Breunig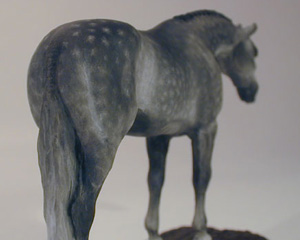 » view gallery
"Edgar Allen" resin by D'Arry Jone Frank customized by Morgen to mare with braided tail and heavier belly/haunches (2006)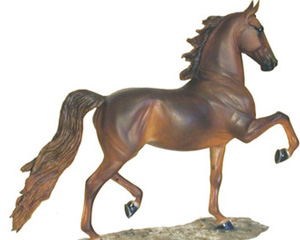 » view gallery
"Applause" resin by Kitty Cantrell (tail shortened by Morgen) (2004)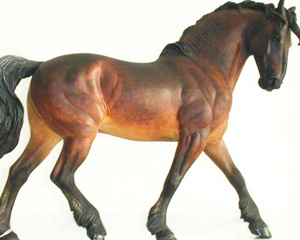 » view gallery
"Ravishing Ronald" resin by Kitty Cantrell (2004)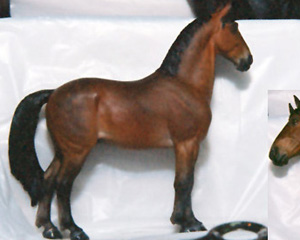 » view gallery Miscellaneous horses! Some new, some old, some were sold with just too few pics for their own gallery! (finish dates vary from 2002-2006)